Jordan creates a few different types of flower rosettes in a variety of sizes, colours, etc.

Whether you are wanting a small or large order made each flower rosette is meticulously hand made with lots of love and care.

All flower rosettes come with a little bit of a embellishments as finishing touches to the flower rosette (eg. diamantes, pearl beads, etc.). A lot of thought and details go into each flower rosette that is created.

Flower rosettes are great as a small prize for pony club events, rider class events, dog shows and more. Choose your backing more velcro, elastic or bridle hook.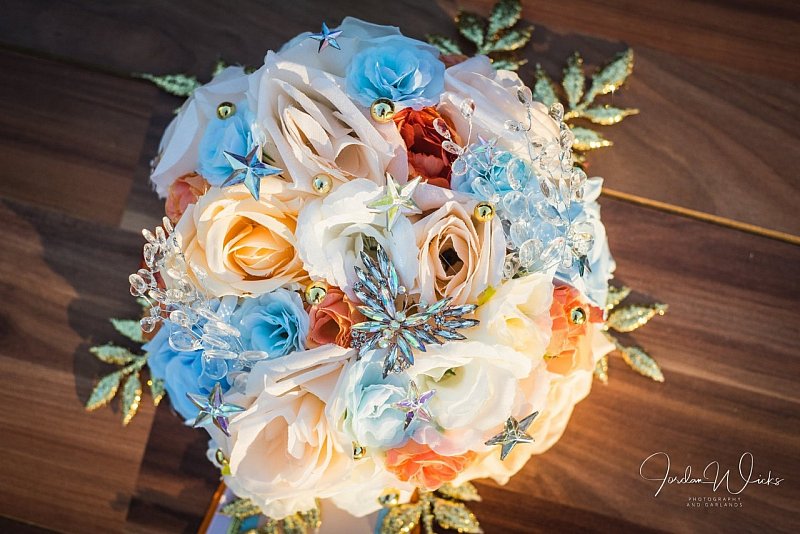 FLOWER ROSETTE
+
EXTRAS

Select which flower rosette you would like and choose your extras to go onto the flower rosette you would like made.
STANDARD RANGE
Small Flower rosette - $21.00 each

Medium Flower rosettes - $33.00 each

Large Flower rosette - $43.00 each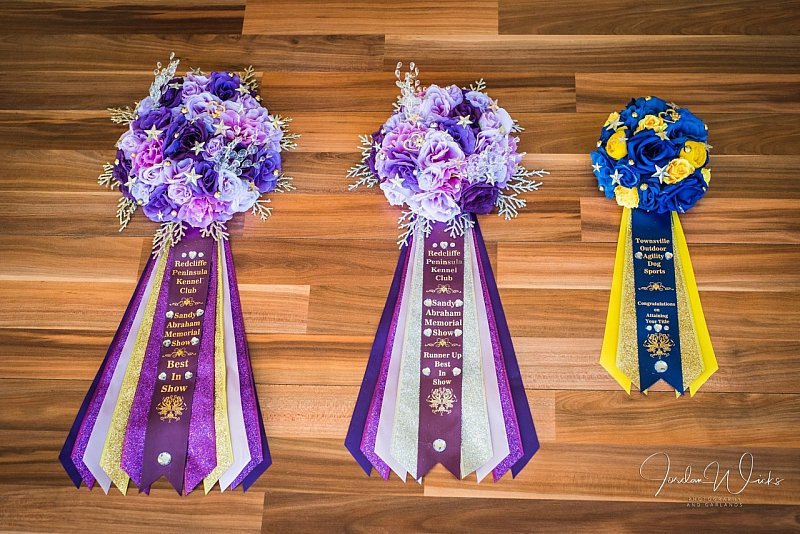 REGAL RANGE
The ultimate head turning bling flower rosette. These garlands are covered in jewelled pieces and diamontes.
Medium size - $100.00 per flower rosette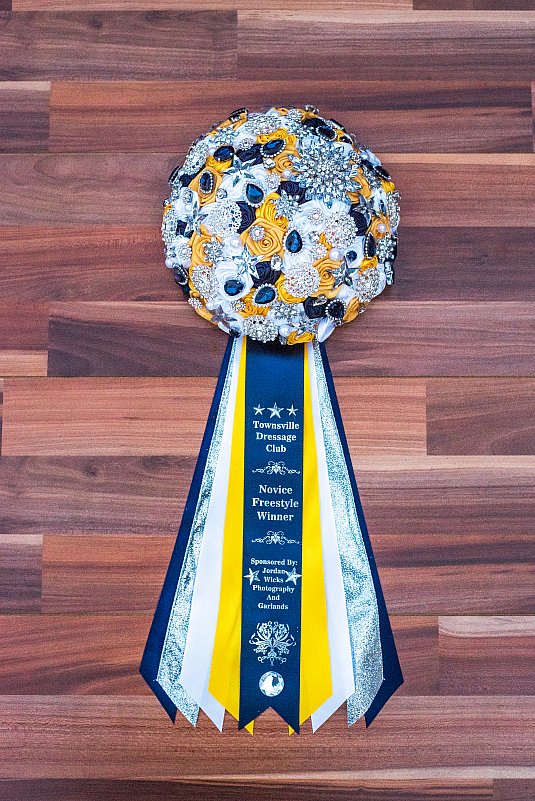 * ORDERS MUST BE PLACE 4 MONTHS BEFORE DATE OF EVENT.
* LOYALTY DISCOUNTS FOR EACH CONSECUTIVE YEAR AN ORDER IS PLACED (CAPPED AT 10%).
SEE BELOW FOR MORE INFORMATION ON LOYALTY DISCOUNTS.
* LIMITED ORDERS BEING MADE PER MONTH.
* PRICES DO NOT INCLUDE POSTAGE.
* PRICES ARE SUBJECT TO CHANGE WITHOUT NOTICE.
LOYALTY DISCOUNTS
With your first order with Jordan Wicks Photography and Garlands you will not receive a discount.

However if you continue to place an order the consecutive? year you will receive a discount. The more consecutive years the bigger the discounts (capped at 10%).

1st year of ordering - 0%
Order the next consecutive year - 5%
Order the following consecutive year - 10%

Once you have reach 10% your orders will stay at 10% as long as you continue to order consecutive years.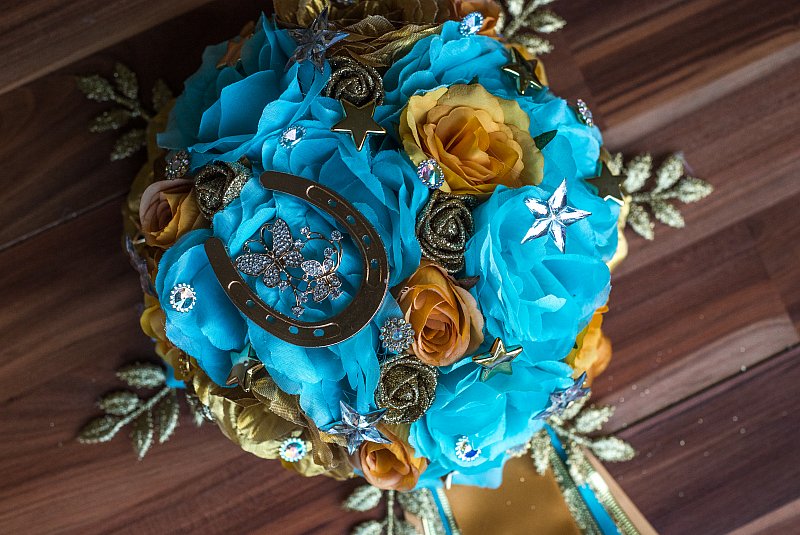 SPONSORSHIP FOR EVENTS
2022 SPONSORSHIP FOR EVENTS NOW CLOSED.
SPONSORSHIP FOR 2023 WILL OPEN IN JULY 2022.
If you are seeking possible sponsorship for an event please contact Jordan with details of the event. This is when Jordan plans sponsorship for the the new year. Please understand that there is a limited budget for sponsorship.